CIMNE Summer School will take all its participants on an excursion into Machine Learning and its application to Computational Engineering.
It is a five-day course where the travellers will have a first glance at some basic aspects on machine learning. A basic introduction on optimization and statistics will fill the traveller backpack to better enjoy the machine learning journey. For a prompt integration of the concepts described, these will be presented in a Computational Engineering language. The practical sessions of the course will allow the travellers to become familiar with the basic machine learning culture.
CIMNE Summer School has been specially designed for PhD students taking their first steps into Computational Methods research disciplines, as well as for engineers and scientists aiming to have a first taste on Machine Learning. All of you are warmly welcomed.
The course will be given by CIMNE researchers with extensive investigation and teaching experience. It will be held in the North Campus, at the Technical University of Catalonia (UPC) during the first week of July 2022: from the 4th to the 8th. For those of you that cannot attend the course in person, it will be possible to follow it on streaming. All participants will receive a certificate of attendance.
ACADEMIC COORDINATOR
Organizers
Ricardo Rossi
CIMNE - Universitat Politècnica de Catalunya,
Spain
---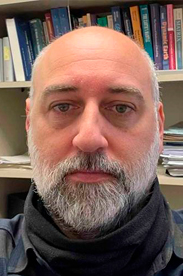 ---
---
Lucia Barbu
CIMNE - Universitat Politècnica de Catalunya,
Spain
---